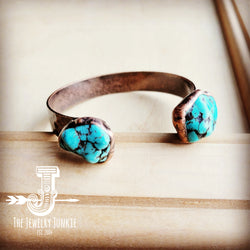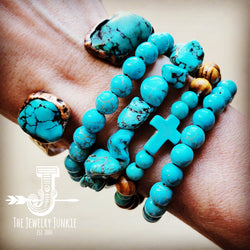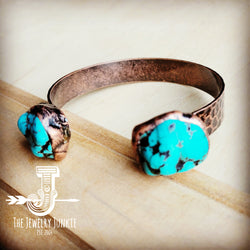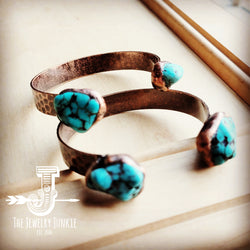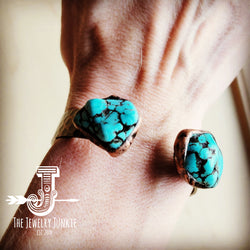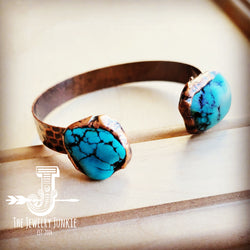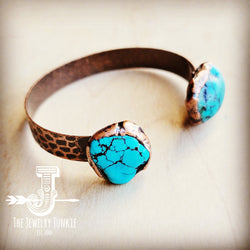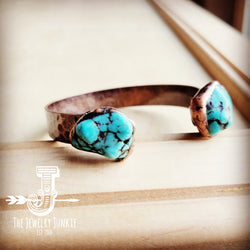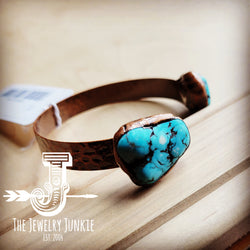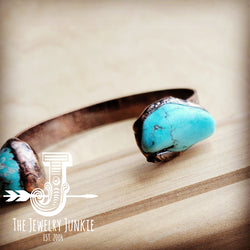 Genuine Turquoise is encased in an antique copper setting.
Can be adjusted to a variety of wrist sizes by
pushing the metal together or pulling it apart
Entire length of bracelet is 1/2" by 6.5" 
Stones will range in size from 1/2" to 3/4"
Please note: Tint, Shade and Colors will vary with natural turquoise inlcuding specs of white--please see all photos.
Although your bracelet will resemble the photo,
each piece is created by hand, so no two are identical.

Thank you for visiting The Jewelry Junkie!