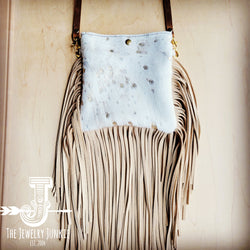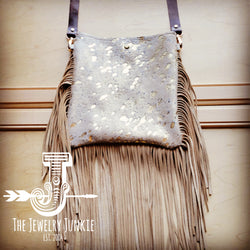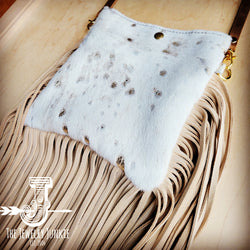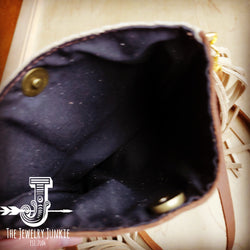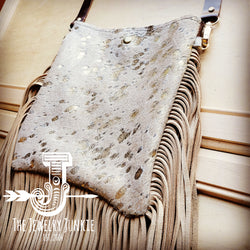 The Jewelry Junkie
MEDIUM Crossbody Handbag w/ Cream Metallic Leather Full Fringe 511m
Regular price
Sale price
$ 109.00
Unit price
per
Sale
Sold out
Crossbody bags are intended to make a statement and complete an outfit, and this  hair-on-hide handbag does that and so much more. This gorgeous handbag is made from genuine leather. The color contrast that it features is only one of the many reasons that this clutch will guarantee compliments all night long. 
There is something that is unique and classy about this piece, making it impossible not to love it.  Measuring 9" x 9", this medium crossbody offers you extra space in relation to our small crossbody bag.  With 8" fringe on all three sides of the bag, there's no doubt about it — this is the handbag you've been dreaming about.  
This one-of-a-kind crossbody comes with an 1" wide leather strap to make carrying the bag even easier.  While the item that you receive will look similar to the picture, every piece made by Jewelry Junkie is handmade and completely unique. 
While your handbag will be cut from a matching hide, the exact pattern of the print will vary based on the cut-making yours a unique bag.

9" x 9" Crossbody

1" wide strap, 40 inches in length

Genuine Leather

Hide front, solid leather back

Snap Closure

Fully Lined

Sourced and Made in Texas

8" Fringe on three sides of the bag
Thank you for visiting The Jewelry Junkie!