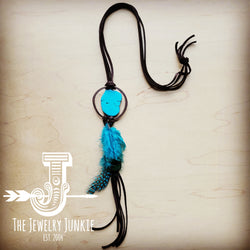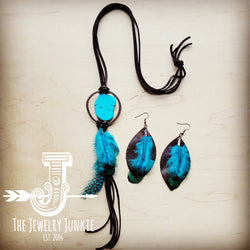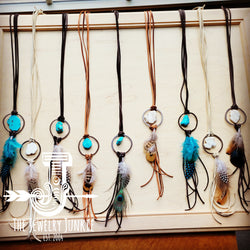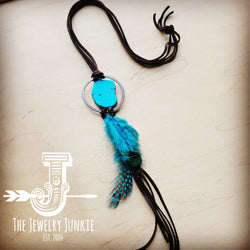 This boho leather necklace is the unique handmade jewelry piece you've been looking for! This necklace works well with any outfit and can be dressed up or down. Layer it with l boho shorter necklaces, pair it with matching leather earrings, or wear it by itself as a boho statement necklace.
Length:  leather ties of 16" on each side, making the entire available length 32"
Genuine leather 8" tassel hanging.
2" copper Hoop
Materials: natural feathers, copper, and genuine leather
While the feathers will resemble the photo, they are natural and will vary in colors and shading, making your piece unique
Closure: self-tie leather closure
Although this handmade necklace will resemble the photo, no two pieces of our handmade beaded jewelry are identical.