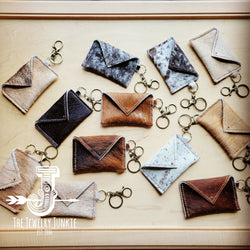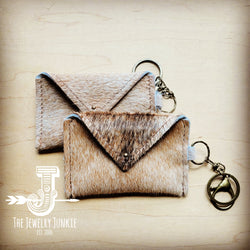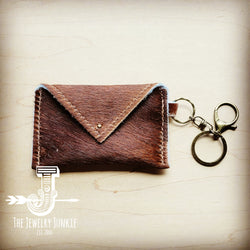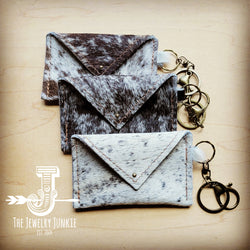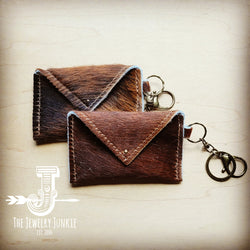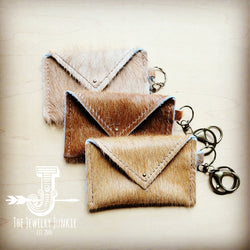 Hair-On-Hide Genuine Leathers
Sierra Credit Card Wallet Starter Pack-Hair-On-Hide-10 Pcs. 603b
Regular price
$ 140.00
Sale price
$ 140.00
Unit price
per
Sale
Sold out
Genuine Leather Sierra Credit Card Starter Packs
are the perfect way to get
begin selling our boho products at discounted prices!
Sets come in the following sizes:
5 Pcs -$100 Retail , $50 Wholesale ($10 each)
10 Pcs- $160 Retail, $80 Wholesale ($8 each)
15 Pcs - $210 Retail, $105 Wholesale ($7 per pair)
These will come to you in assorted hides, based on what we are currently cutting. 
(see example photos below)
Items will not be carded or
priced so you can mark them up to your preferred price point.
Measuring at 4" x 3", this accessory offers enough space to carry credit cards, and a little cash that you need for a night out while still keeping things light and fashionable.The best part is, you can always dress it up or dress it down to incorporate it into your look. 
Handmade in the state of Texas, each mini sierra wallet that we design is entirely unique! So, while the item that you receive will look similar to the one in the picture, no two are identical. One thing you can count on is that this wallet will receive endless compliments regardless of where you're taking it.
Genuine Leather

Handmade

4"x3" 

Embossed Hide

Handmade Genuine Leather Wallet is sourced and made in Texas.
Comes with an attached clip and key ring
Thank you for visiting The Jewelry Junkie!